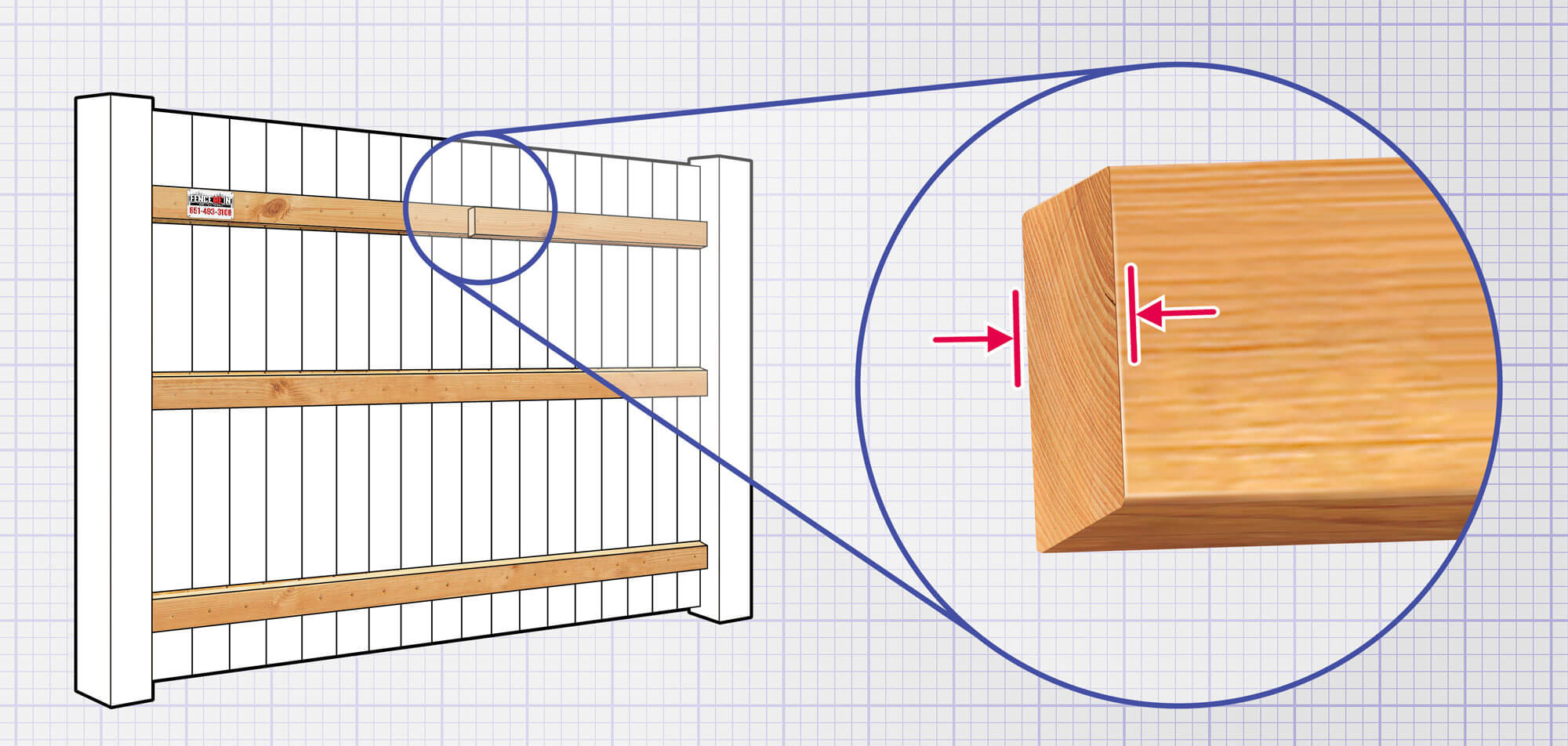 Strong Wood Rails
Did you know that there are different grades and types of wood? Our professional-grade #1 western red cedar wood rails are what separates us from many of our competitors. Our rails are of a higher grade than other options we see across the Minneapolis Minnesota region. This is an important difference because the horizontal rails frequently fail on lower-quality wood fences. We see it all the time!
People sitting on the top of the fence, climbing the fence, leaning heavy objects against the fence, or branches falling onto the top of the fence can all easily damage a low-quality wood fence rail! Rot, splitting, and warping are all much more likely and much more severe with lower-quality wood materials. Our wood fences are built to last, and a key reason our wood fences last so long and look like new is because of the higher-quality wood fencing materials we install for our residential and commercial clients.
All of our wood fence posts, rails, and pickets are expertly chosen and installed to maximize the life of your wood fence in Minneapolis Minnesota.