Wrought Iron Fencing

Key Features

There are four main components that determine the strength and longevity of a wrought iron fence for Minneapolis Minnesota properties.

Premium rails, pickets, and strong wrought iron posts are constructed with a durable finish to create a beautiful, decorative fence that provides security and protection.

Not only is wrought iron a durable, long-lasting material, but when made into our fences, it creates a very classy, professional look, whether you're installing it for high security or any other reason.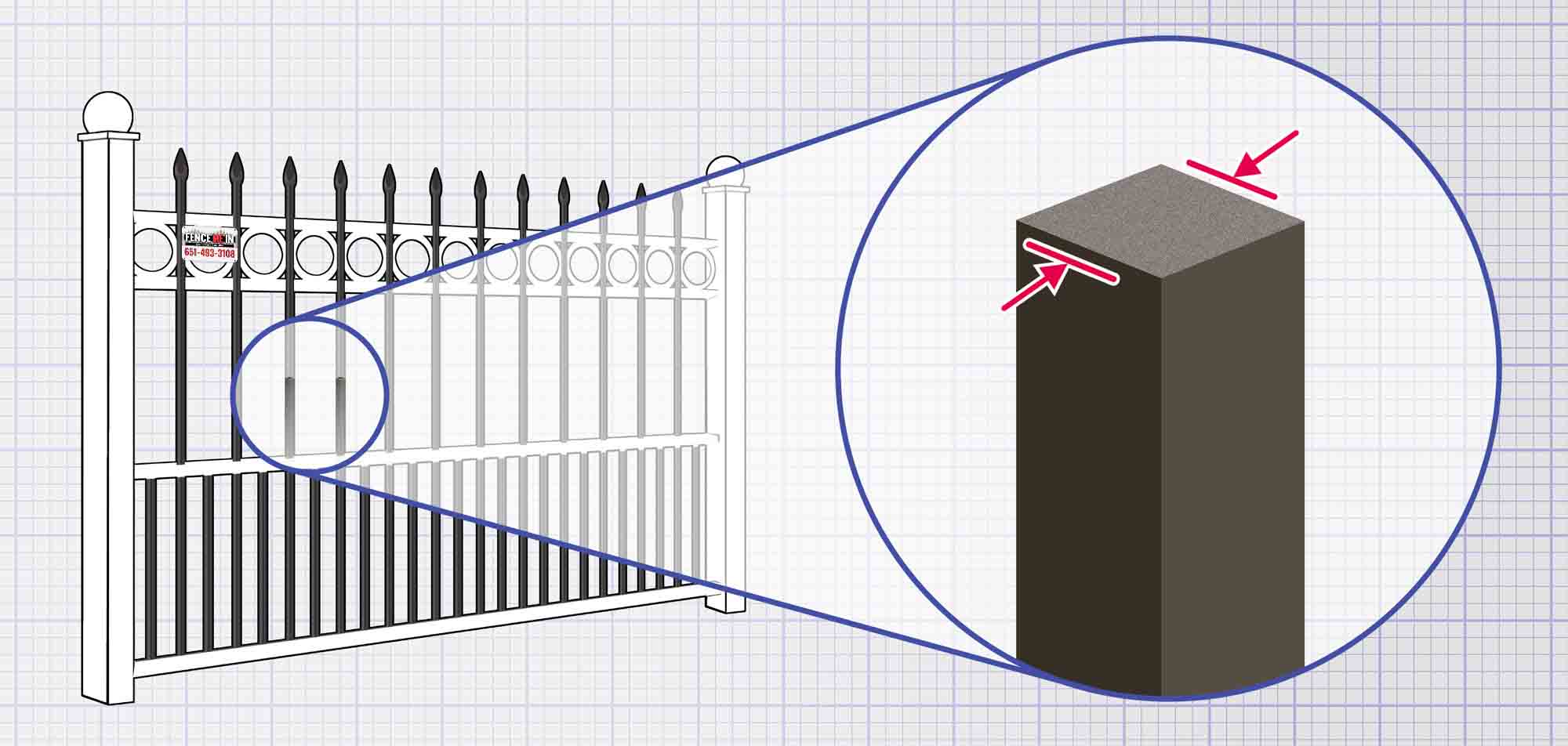 Premium Pickets
Choose picket panels from 4', 5', or 6' high in the style you prefer. The style you choose can have a modern look with a flat top or be designed with spear tops for a little more flourish and security. All of our wrought iron fences are built to be rackable (follow the terrain) and come with a long-term warranty for your peace of mind.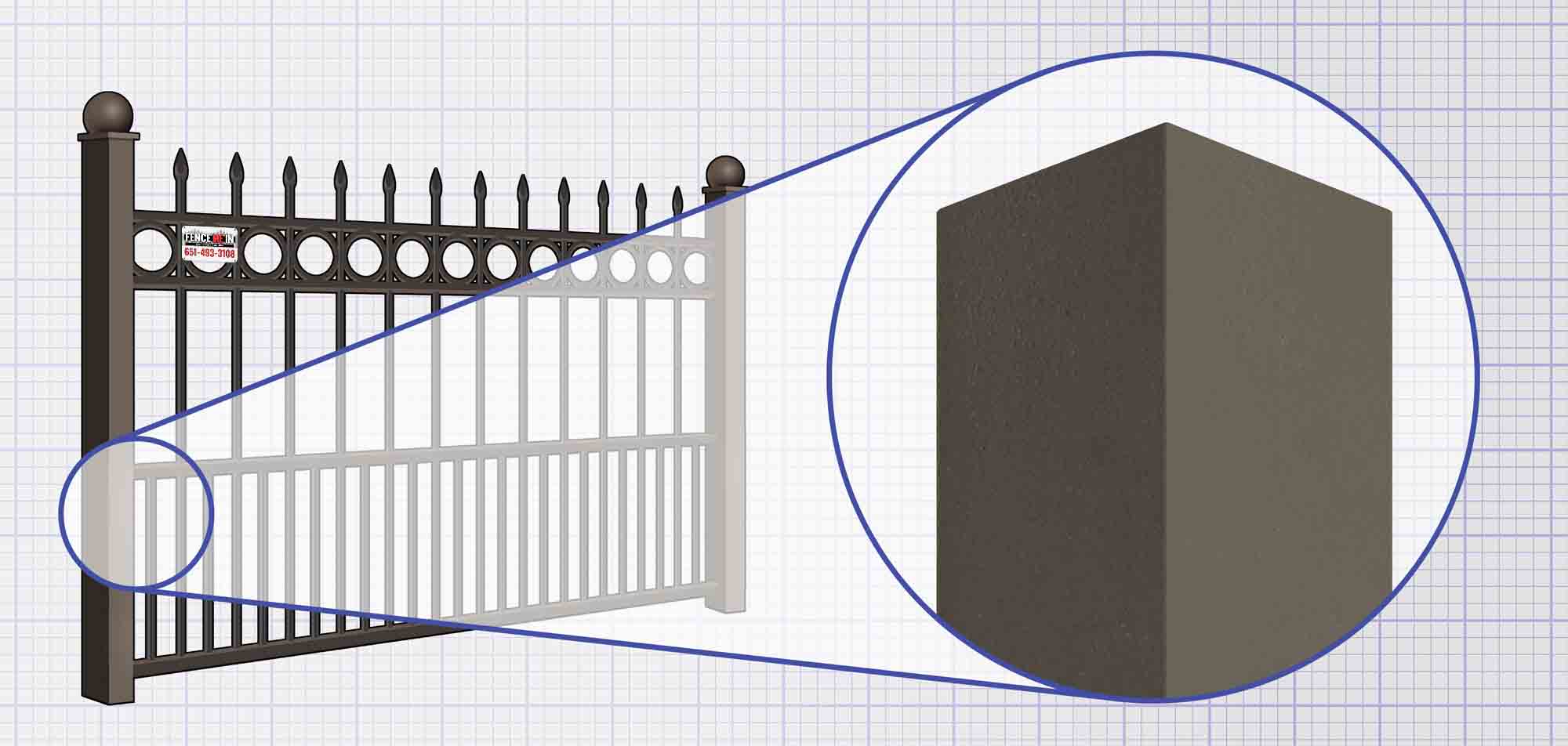 Wrought Iron Finish
Thanks to the durable, high-quality finish of Fence Me In's wrought iron fencing, this option provides the classic look of a wrought iron fence without the expensive maintenance. The surface protection provided by the specialized coating used on our fences will ensure that they won't rust or deteriorate. Major corrosion problems start from the inside, so our wrought iron fences are coated inside and out to last a lifetime.